MANAGE DUST MITE ALLERGIES
Children's bedrooms may be hazardous to their health. Kids occupy them a third or more of each day, and while there, come in close, long-term contact with bedding, carpeting and other fibers. While these furnishings can be comforting touches, they also contain most allergy sufferers' biggest enemies: dust mites. Microscopic arachnids, these 8-legged spider-like scavengers thrive in humid and warm conditions, shedding particles that trigger symptoms even after the insects cease to exist. Humans shed about 1/5 oz. on dead skin (dander) every week. About 80% of the "dust" seen "floating" in a sunbeam is actually shed skin flakes. Dust mites love warm, humid settings and feed on skin scales and dander shed by humans and animals. Hundreds can be found in one pinch of dust. Household dust is a microscopic blend of sloughed skin cells, sneezed viruses, soil, furniture and clothing fibers, pet dander, carpeting pieces, soil, mold, bacteria, insect fragments, etc. The average U. S. home collects 40 pounds of dust per year, which is home to at least 15 species of mites that live about 45 days and one ounce can contain over 42,000 individuals.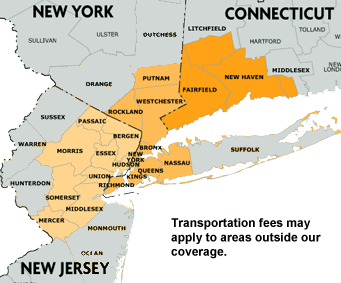 Serving the greater North New Jersey/New York City area.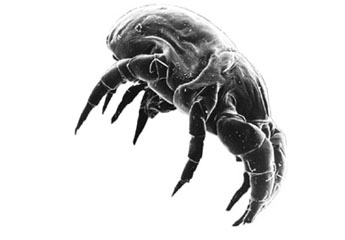 Call 1-888-670-6010 to place a service request or for any questions.
Included with our service:
FREE 32 oz. bottle of our All-Natural Solution.
FREE Mattress Covers.
FREE Dust Mite Allergen Test
Our Dust Mite treatment service is dedicated to eliminating and controlling dust mites in your home. This service is especially suggested for those suffering from allergies or asthma symptoms and also for those who are just concerned about their health. Improvement in indoor air-quality is noticed immediately while our staff performs the service. Consultation is also provided to residents to help guide them in keeping a dust mite free environment.
Utilizing our All-Natural Solutions we eliminate dust mites from your carpeting, mattresses and walls. Our main focus in this treatment is to improve indoor air quality by removing dust mites from your home.
Steam Vacuum all carpets
Sanitize all mattresses utilizing our mattress sanitizing system.
Dust and clean all walls utilizing our All-Natural Solution which eliminates dust mites on contact.
All-Natural Dust-Mite Treatment
Call for Estimate.