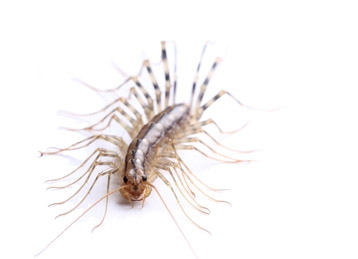 Pest Control for Centipedes in NJ
So you've found a centipede problem in the house and you want them gone, because the memories of tens of legs running around your walls faster than a roadrunner are leaving you with a bad feeling.
Centipedes Can Bite
While centipedes are generally useful, in that they eat other pests like worms and spiders, their presence also attracts bigger, centipede-eating pests. Which means your home could become the fast-insect center of NJ, a main attraction. And centipedes can bite, leaving you or your family members with a few days of severe pain, numbness, discoloration and inflammation if you inadvertently handle one.
Are Centipedes in Your Home?
A centipede's life can span over six years, and a female can produce up to 35 eggs per reproductive cycle, each new life helping the centipede dynasty to spread in your house. You'll know if you've seen them, although you may not have because they prefer to run around your walls and floors in the dark. You might have encountered centipedes in damp parts of your home, like bathrooms and crawl spaces – a sure sign of your need of a centipede exterminator.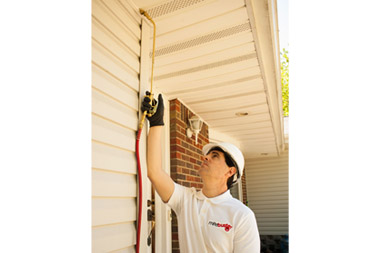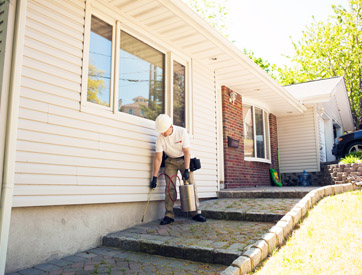 ✔ FREE Centipede Inspection and Consultation with service
✔ Thorough Inspection to find source of Centipede infestation
✔ Application of Centipede extermination insecticides
✔ Includes advice on keeping your home Centipede free
✔ On-site quote to seal any cracks or crevices to prevent future infestations
✔ Guaranteed Services

Exterminate the Centipedes Yourself?
Go right ahead. You're more than welcome to climb into every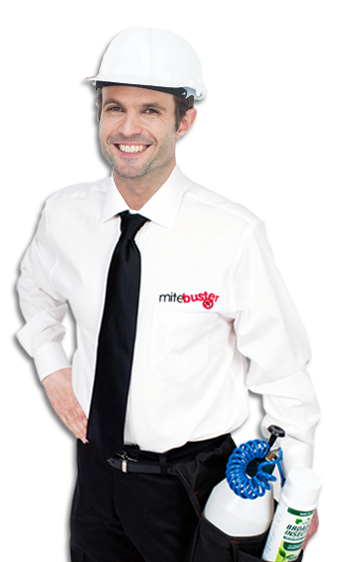 damp space in your home, set traps, do a leg head count, spray, etc. etc., OR you could have us take care of it all – your NJ exterminators. We have years of experience doing this kind of pest control, and our certified centipede extermination specialists are ready for your call.
Centipede Exterminating Methods in NJ
First we check all the spots in your home that are likely to harbor water – basements, crawl spaces, bathrooms, etc. – because that's where we're most likely to see where the centipedes are. We also inspect the house structure for cracks and crevices they might like to hide out in. We treat all the areas we find centipedes in, and then go about preventing their return. It's important to seal off entry points and improve poor water drainage around your home, which we advise you on, and we give you tips on how to stop the centipedes from coming back.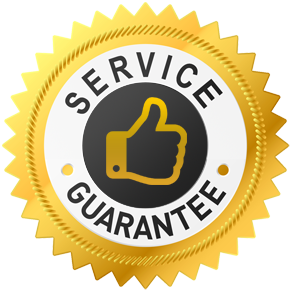 Centipede Exterminators
We believe MiteBuster's integrated centipede extermination system is the most efficient and cost-effective method you'll find in NJ. MiteBuster's NJ exterminators know how to stop these pests from claiming your home as theirs.



CALL US NOW before your Centipede problem gets worse!
888-670-6010

And we'll do a free centipede inspection & quote on-site for centipede extermination services.