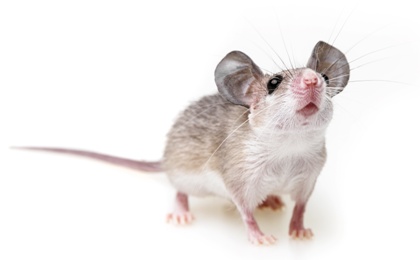 Pest Control for Mice in NJ

Did you know that mice can give birth to 10-12 babies a month? And that they start having babies at the ripe young age of 50 days? Which is why you need to get them out of your house ASAP using a Mice Exterminator in New Jersey - months before the dynasty begins.
Mice Control in New Jersey
Mice love to chew into your food, and they especially love to let their bodily functions flow while they're helping themselves. It's easy enough to spot their hotspots because they leaves such a large unwiped mess behind them - about 40-100 droppings per mouse!
Like your beloved pets, mice carry parasites like fleas and ticks into the house in their fur, but they also spread a lot of diseases - salmonella, lymphocytic choriomeningitis (LCMV), rickettsia pox, endemic typhus and leptospirosis - through their droppings. Air dust can mix with the feces to spread Hantavirus, an element thought to trigger Hantavirus Pulmonary Syndrome (HPS).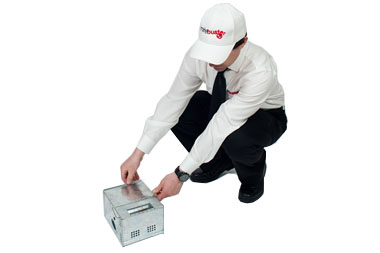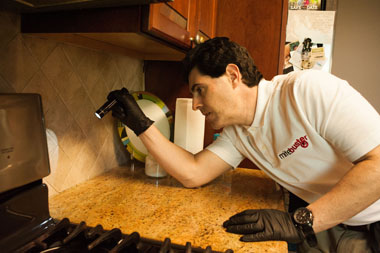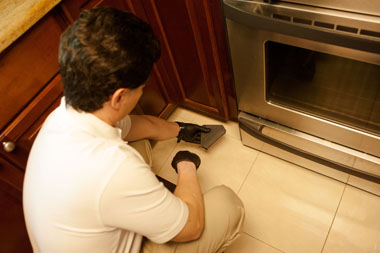 ✔ FREE Mice Inspection and Consultation with service
✔ Full inspection of your home to find mice entryways and seal them off
✔ Installing tamper resistant mice baiting stations
✔ Includes advice on mice-proofing your home
✔ Includes foam insulation and wire mesh used for minor and common entry ways
✔ Guaranteed Services

Pest Control for Mice in your New Jersey Home?
Some signs of mice in your home are:
Feces and pools of urine in your kitchen and pantry
Scratching and squeaking noises in walls and attic space, especially at night
Chewed electrical wires
Chewed sections of your walls and floors
Mice Extermination in NJ
No matter how many things you do to keep mice out of your house, they can smell food and wiggle their way through walls and doors like veritable Houdinis. Poison only leaves your house stinking worse than a teenage boy's BO, and using traps means that someone has to empty them (insert your name here). You can use live bait traps too, but again, some lucky person with your name has to head into the woods to release them and hope one doesn't run up your jeans leg in the process. Or ... you could turn the problem over to us. We have years of experience doing this kind of pest control, and our certified mice extermination specialists are ready for your call.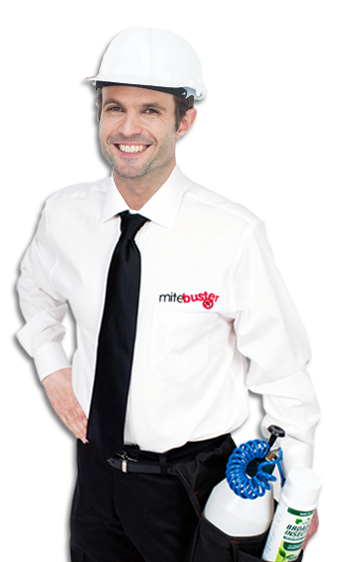 Mice Exterminators
First we bait and trap mice in the mice-occupied areas of your home. Once that's done, we focus our attention on preventative measures - we place more traps around your home, seal off entry points and give you tips on how to discourage their return. We believe MiteBuster's integrated mice extermination system is the most efficient and cost-effective method you'll find in NJ.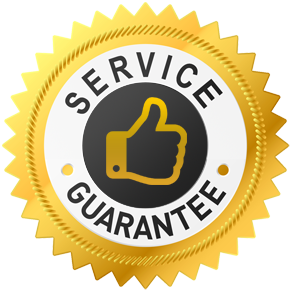 MiteBuster's mice exterminators in NJ know how to stop these pests from claiming your home as theirs.

CALL US NOW before your rodent problem gets worse!
888-670-6010

And we'll do a free mice inspection & quote on-site for mice control services.