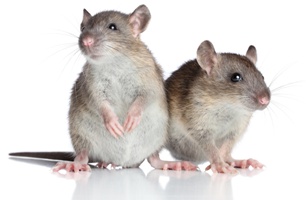 Pest Control for Rodents in NJ
Rodents. Even the word is worth a shiver or two. They have taken the star parts in many a horror movie, with a zoom in on their long teeth while the haunting music plays louder and louder. It's all ominous.
Rodent Exterminator in New Jersey
Parasite-laden rodents are very fond of nestling up in your NJ attic or walls, especially in the cold winter months. Hosts for parasite-ridden fleas and ticks, rodents also spread diseases such as swine fever, foot-and-mouth disease, Leptospira, Toxoplasma Gondi, Hantavirus Pulmonary Syndrome (HPS), and Campylobacter through their droppings. Even the dust in the air can come in contact with their droppings and go on to spread diseases.
And it's not just the rats' disease-ridden bodies you need to care about; it's the number of babies one rodent can have: 15 - 144 per year! They destroy your property, and they need rodent extermination NOW!

Rodent Removal for your business in NJ
You need an NJ rodent exterminator if you see or hear:
Feces and pools of urine near food storage areas, around pipes, behind walls and near garbage cans
Scratching and squeaking noises, especially at night, in walls and attic space
Chewed electrical wires
Chewed holes in your walls and floors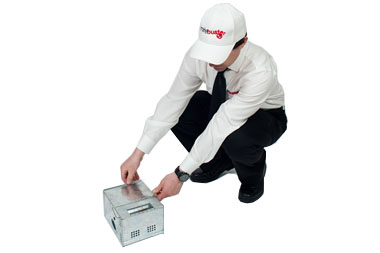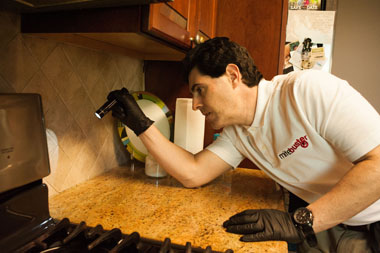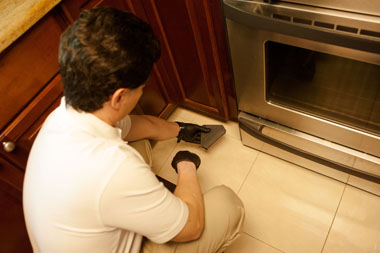 ✔ FREE Inspection and Consultation with service
✔ Full inspection of your home to find rodent entryways and seal them off
✔ Installing tamper resistant rodent baiting stations
✔ Includes advice on rodent-proofing your home
✔ Includes foam insulation and wire mesh used for minor and common entry ways
✔ Guaranteed Services

Rodent Extermination in NJ?
The rodent population has been growing globally at a crazy rate, and it is highly unusual to find any city that does not have a rodent problem. Some have been more committed than others at making sure their rodent populations are controlled, but it's next to impossible given their insane reproduction rates.
You can take the DIY route and try to eliminate your rodents with traps, spring traps, and poison. Alternatively, you can call us - your NJ rodent control experts - and we can take care of everything for you. We have years of experience doing this kind of pest control, and our certified rodent extermination experts are ready for your call.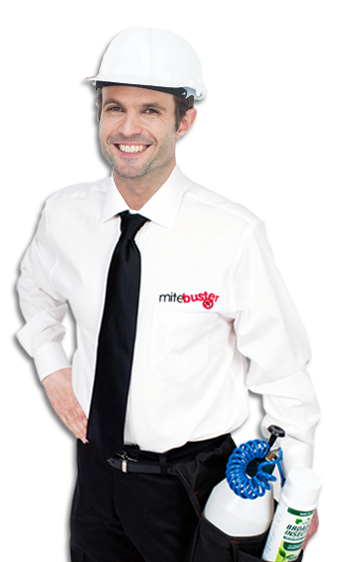 NJ Rodent Exterminators
First we bait and trap rodents in the rodent-occupied areas of your home to exterminate the current population. Once that's done, we focus our attention on preventative measures - we place more traps around your home, seal off entry points and give you tips on how to discourage the rodents' return. We believe MiteBuster's integrated rodent extermination in New Jersey is the most efficient and cost-effective method you'll find.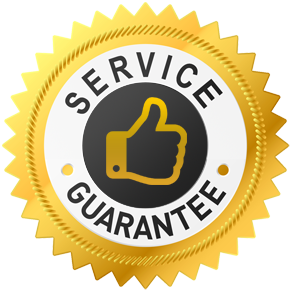 MiteBuster's NJ rodent exterminators know how to stop these pests from claiming your home as theirs.

CALL US to exterminator your rodent problem!
888-670-6010

And we'll do a free rodent inspection & quote on-site.