Need a Termite Exterminator in NJ?
Termites feed mostly on wood - the wood that holds up your home. Mostly undetectable until the damage is serious, termites burrow through your supposed walls of safety and bring what they eat back to their family so that the colony can grow.
Termite Damage in NJ
The longer termites stay in the walls of your home, the more damage they do. As the colony expands, more and more of them spend their days chewing your wood. While they begin by focusing on one spot, they can branch out to the timber frame of your home, your drywall, and even carpets and floorboards.
How did termites get in my New Jersey home?
Termites usually fly next to your house during one of their expansion missions - aletes (the termites with two wings that leave an old colony to start new ones) land at the base of the home and start eating their way in by way of tunnels they make of saliva mixed with soil. Sometimes you can see the tunnels, sometimes not. If you do see them, you can break one open and see termites running for cover. A later sign of damage can be splintered patches, or wood that looks darker than the rest of your siding.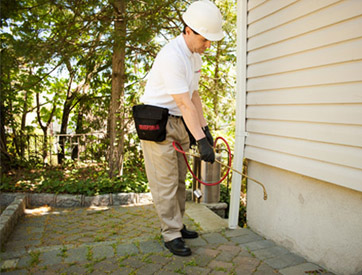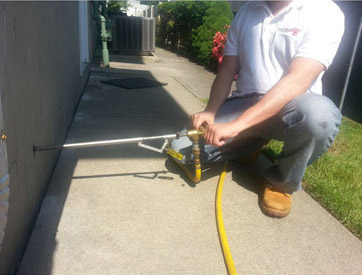 ✔ FREE Termite NPMA33 Certificate with Treatment
✔ FREE Inspection and Consultation with service
✔ Termite Monitoring Bait Stations Available
✔ Quarterly Termite Prevention Services Available
✔ 1 Year - Termite Treatment Service Guarantee
✔ Family Owned & Operated

Exterminate termites in New Jersey
Termites don't just nest, they create an entire colony similar to ant colonies, so any pest control methods need to attack all the termites and prevent them from reproducing ever again. We have plenty of experience with this, and our certified termite exterminationspecialists would love to stop further damage of your home. Our extermination process will get the job done quickly and affordably.

Pest Control for termites in NJ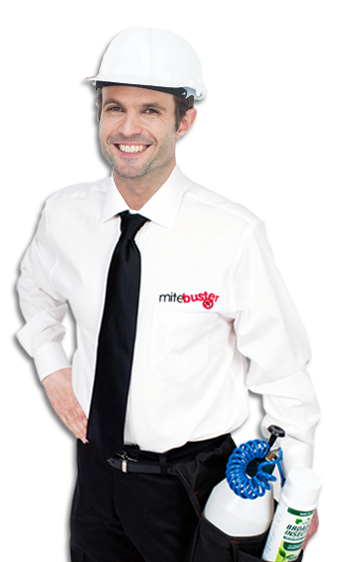 With both short-term termite extermination and long-term prevention, MiteBuster' termite exterminators know how to stop these destroyers from inflicting further damage on your precious home.

How we exterminate termites
First we drill holes into the infested areas and treat active termites with termiticides, which will kill all termites in that zone. Once that's done, we take care of both the exterior and interior of your home to protect you from any future infestations - we install bait and monitoring systems around your home's exterior, and we inject dust preparations into wall voids and place baits under home appliances inside the house. We believe MiteBuster's termite prevention system is the most efficient and cost-effective system you'll find in NJ.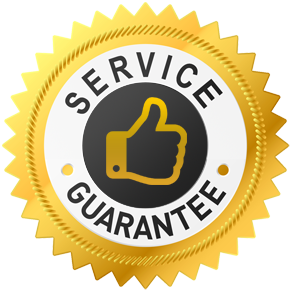 CALL US NOW before it gets worse!
888-670-6010

And we'll do a free termite inspection & quote on-site.