Welcome to MiteBuster.com!
Pest Exterminator in NJ | Pest Control New Jersey

Adult fleas are truly the ″vampires″ of the insect world because they feed only on our blood and the blood of our pets. They are narrow, small, wingless insects, red, brown or black in color and are protected by a hard flat shell. They are hard to see and even harder to kill with volatile pesticide poisons - so why use poison? When you try to find this tiny (1/32" - 1/3") invader, remember to check your pet closely behind the ears, at the base of tail, on the stomach and between the toes. The flea has armor-like plates in layers - each with backward pointing spikes (or spines) so they can move easily and quickly through hair or feathers. Their feet have double claws for holding on to their host and they also have a barbed ″mustache″ under their mouth to further anchor them to the skin as they feed with their piercing-sucking mouth parts.

Their bites cause an inflammation of the skin and can carry disease and parasites. Fleas can pull up to 400 times their own weight. Fleas literally ″fly″ with their hind legs; they can jump 150-200 times their body length. Behind their legs is a rubbery-muscular protein that allows them to move against gravity 135 times faster than you or me. After its lift-off, the flea cartwheels until it reaches its new host/meal. One pair of mating fleas living for nine months can theoretically produce a quarter of a million little ″vampires″, or up to one trillion offspring in a year! To the voracious little flea, dogs, cats, birds, humans or even elephants are simply something to eat.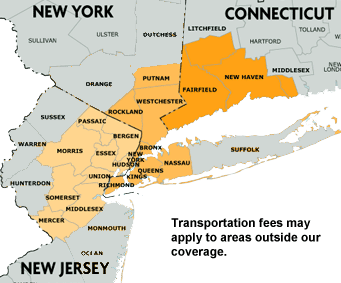 Serving the greater North New Jersey/New York City area.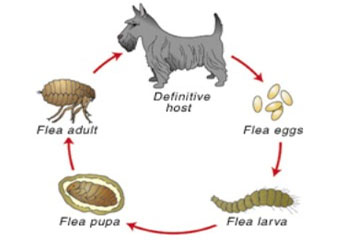 Call 1-888-670-6010 to place a service request or for any questions.
Included with our service:
FREE 32 oz. bottle of our All-Natural Flea & Tick Solution.
FREE Mattress Covers.
FREE Inspection and consultation with service.
Our flea & tick treatment service is a 3 step process:
1. We inspect your home to see where the Fleas or Ticks

maybe infesting and nesting their eggs and we provide any professional advice to help you maintain a tick & flea free home.
2. We sanitize all the

mattresses in your home. This is also a very vulnerable area where fleas can infest especially if your pet (dog or cat) rests with you or near you at night.
3. We then apply our All-Natural Solution to all areas of your home. Insects are made up of a high concentration of protein. When our solution is introduced to the insect, the

enzymes act and can cause the insect to molt prematurely - CAUSING DEATH QUICKLY. Poison pesticides attack the nervous system of the insect, which is not always effective and also restrict exterminators from hitting certain areas where the insect maybe infesting.

All-Natural Flea & Tick Treatment
Call for Free Estimate.