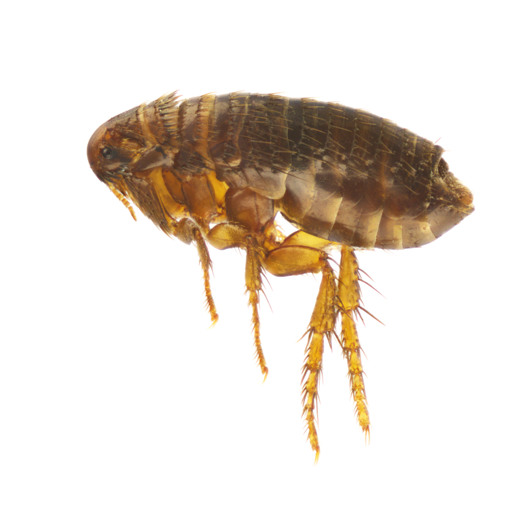 Suffering from a Flea Infestation in New Jersey?
Fleas are fast-spreading parasites whose food is the blood of their hosts, and they might be in your home.
Flea Health Risks in New Jersey
Flea bites can cause far more than itchy red spots on your legs; they can cause severe allergic reactions and even some skin infections. Your children can even end up with tapeworms if they unknowingly ingest fleas. Fleas can spread dog and cat tapeworms, and have been known to spread various bacteria, rickettsia and viral diseases. Your pets can suffer from hair loss, skin lesions and dermatitis, and if the infestation is allowed to go on for too long, they can die from the subsequent anemia.

Can You Ever Be Free of Fleas?
They can spread quickly in your home, so you will need to exterminate them as soon as possible, and vacuuming, pet shampoo and pills won't be enough. Even though fleas spread quickly, it's never too late to eradicate them... if you know the right exterminator.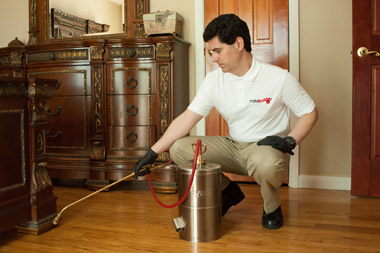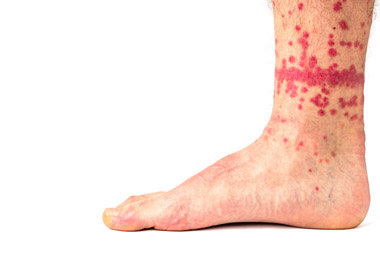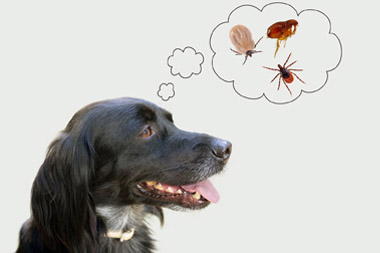 ✔ FREE Flea Inspection and Consultation with service
✔ Inspection of your home to find flea infestation sources
✔ Application of flea insecticides and growth-inhibitors
✔ Includes advice on keeping your home flea free
✔ Family-owned and Operated
✔ Guaranteed Services

Want to Exterminate Fleas in New Jersey?
We understand the value of doing your research and trying everything possible on your own, but as with most things in life, it's just quicker and easier to call in a pest control expert and have every aspect of your flea problem taken care of for you. You won't have to buy a bunch of product s at the local hardware store, nor will you have to worry about any of the sprays or control methods hurting your pets and/or children. Our flea extermination experts know exactly what products to apply to eliminate your flea problem in your New Jersey home. Our flea exterminators are also trained to apply our flea treatment safely in your home.

Pest Control for Fleas in NJ
All in all, we don't just consider the suffering you are going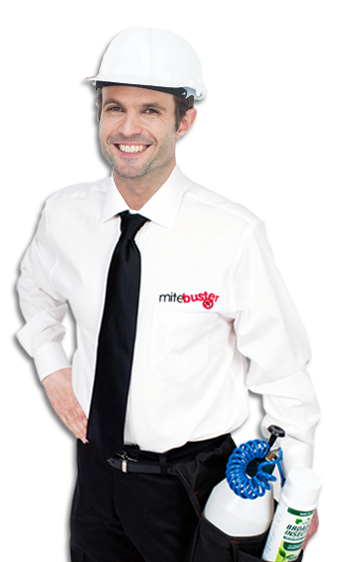 through today, we also look at future possibilities and keep following up until we are sure that your fleas are gone forever. Seriously, MiteBuster really can help your flea problem go away.

Flea Extermination Control NJ
In order to annihilate fleas, our flea exterminators first undertake a very thorough inspection of your home. We look at spots fleas like to accumulate in, and consider every stage of the flea's life cycle in order to come up with an effective flea extermination plan that is tailored to your particular infestation. If we can starve fleas of the food they need in order to develop and mate, we can stop them dead. We also look at your pets and determine an effective treatment and prevention plan to thwart the further spread of fleas in the home. We then apply 2 top-rated materials specially formulated for fleas to remove the fleas from your NJ home.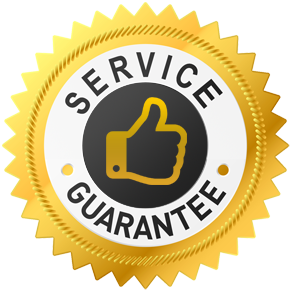 CALL US NOW before your flea problem gets worse!
888-670-6010

And we'll do a free flea inspection & quote on-site for flea extermination services.